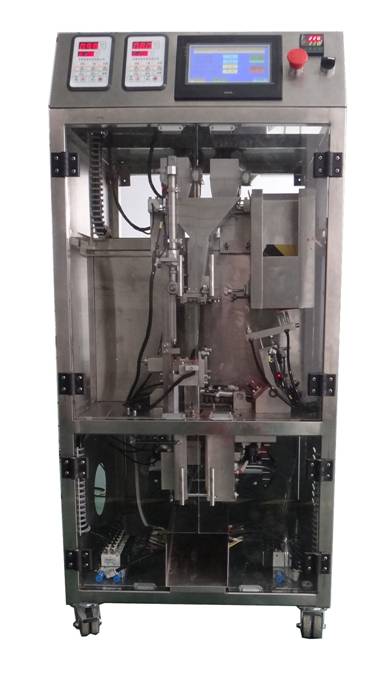 Servo motor device to control the length of inner bag, accurate positioning, stable bag length. Photoelectric switch positioning is adopted to control outer bag, stepping pull film, accurate length of bag£¬good looking appearance.Inner package is non-woven handing ear bag, easy and sanitary. Ultrasonic sealing to make the bags sealing in good shape and nice appearance


Hanging ear coffee packing machine with inner and outer package​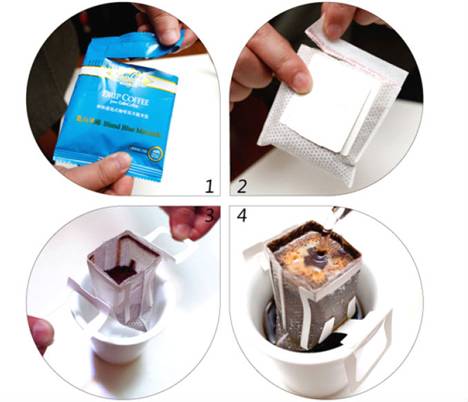 APPLICATION
Coffee powder¬small granular.
FEATURE 
        Adopt hanging ear filter,3 side sealing,  can hanging on cup edge directly¬ good looking appearance, its better for making coffee, much popular in international market currently
        Automatic bag-making, measuring, filling, sealing ,cutting counting ,code printing and …etc
        Overall machine movement is controlled by precise control system, compact structure, human-machine interface designed make it easy to be operated£¬easy to be adjusted and easy to maintained
        Servo motor device to control the length of inner bag, accurate positioning, stable bag length. Photoelectric switch positioning is adopted to control outer bag, stepping pull film, accurate length of bag£¬good looking appearance.
        Inner package is non-woven handing ear bag, easy and sanitary. Ultrasonic sealing to make the bags sealing in good shape and nice appearance
TECHNICAL DATA
Bag size

Inner bag W90mm L70(mm)

Outer bag W100mm L20(mm)

Capacity

20-40bag/mins

Filling range

5-20ml(customized for special materials)

Power

220V/50Hz/3.5KW

Total weight

660KG

Dimension£¨L×W×H£©

 

1350*850*2200mm