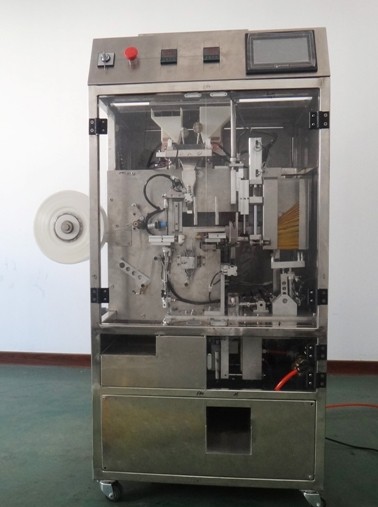 Easy to operate touch-screen operator interface, human-machine interface improve the efficiency .Overall machine movement was controlled by PLC Simple structure ,reasonable layout, intelligence, science and technology, high gold content High stability, simple appearance£¬packing effect is much higher than artificial packing


Inner and outer vacuum packing machine​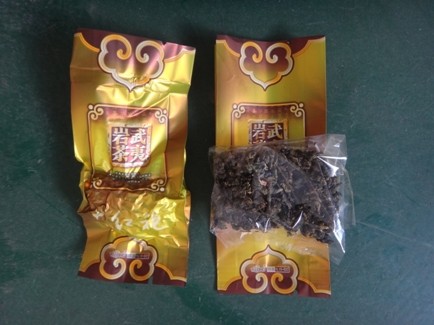 APPLICATIONS              
This machine is use for packing No-sticky granule such as tea, food chemical and medicine ..etc
FEATURES
l  With function of tea inner bag vacuum packing
l  Vacuum time, sealing time, length and width of vacuum package, length of inner package, sealing position …etc are can be adjusted Vacuum fast, imported electronic scales weighting precisely
l  The sealing temperature controller is adjusted by PID to ensure each package sealing flat, increase yield
l  Easy to operate touch-screen operator interface, human-machine interface improve the efficiency .
l  Overall machine movement was controlled by PLC¬ Simple structure ,reasonable layout, intelligence, science and technology, high gold content
l  High stability, simple appearance£¬packing effect is much higher than artificial packing
l  automatic protection function£¬manual detection£¬can be equipped multifunction such as date printing.
l  One person can manage more than 10 set of this machine, gently reduce the labor cost.
l  Inner bag making is cutting by sealing blades, and made into original circle inner bag. It does not produces any intermixed taste such as flue gas into the tea, to ensure the quality of tea
TECHNICAL DATA
Bag size

Outer bag: W55mm

                   L105-120 (mm)

Capacity

15-20bags/min

                                    Filling range

 2-15g(customized for special materials)

Power

220V/50Hz/2.2KW

Gas power

0.6 mpa

                            Air consumption

0.4m3/min

                                Total weight

About 180KG

                           Dimension L×W×H

 

700*600*1530mm