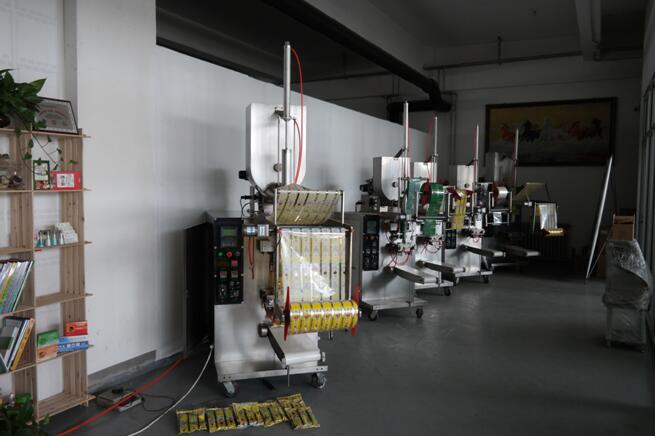 This machine applies the transmission principle. It uses the slot wheel dividing system to drive the turntable to do intermittent movement. The machine has 8 sits. It can automatically put the tube inside the tube seat,fill the material into the tubes


Applications:
The machine for food, medicine, chemicals, hardware, agriculture, health care products, shisha tobacco and other items with viscous but bad flowing ability.
Like: prepared opium paste, Hookah cream, shisha, Arabia shisha, Turkish shisha, Arfak hookah, 50 gram small scale shisha, large scale shisha, fruit smell shisha.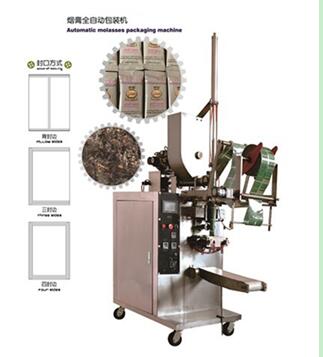 Characteristic:
Micro-computer controller, big interface screen with high level of intellectual and automatic.
High precision of bag making by stepless adjustment of bag length. Easy for operation.
Thermocouple sampling adopted, digital conversion, Temperature compensation technology. It makes temperature stable and sealing more precisely.
Pneumatic module sealing technology adopted, which makes sealing edge neat and flat.
Adjustable air exhaust device adopted, which increase exhaust efficiency.
cellular machine structure, which makes it convenient to change spare parts.
New Horizontal Screw metering mechanic structures, which solves the high hardness of viscous paste material measurement problems
New horizontal mixing device adopted, better than vertical type.
Piston filling system, which make hard & high viscous materials fall smoothly into bag.
Technical parameters:
MODEL

QP.G-400

QP.G-400

QP.G-400

QP.G-400

Filling range

(ml)

50g

100g

250g

500g

Bag size

(mm)

L:70-150

W:60-80

L:80-200
W:60-180

L:80-200
W:60-180

L:120-200
W:180-260

Max speed

(bag/min)

20-40

20-40

15-30

10-20

Power

(kw)

2.0

2.0

2.5

2.5

Machine dimension

(mm)

1040*600*2040

1400*700*2290

1400*700*2290

1550*780*2360

Machine weighet

(kg)

300

300

350

400